Lately, I have neglected doing product reviews for the simple reason that I honestly got fed up with the over-hyped claims of instant riches.
Let's face it, most of these "programs and systems" are simply clever get-rich-quick-schemes that do not work, but, sadly, they still lure people.
Today, I am doing my Auto Affiliate Machine review.
The reason I've decided to jump back on doing reviews is that this product was suggested by an email reader and asked me to give him my thoughts.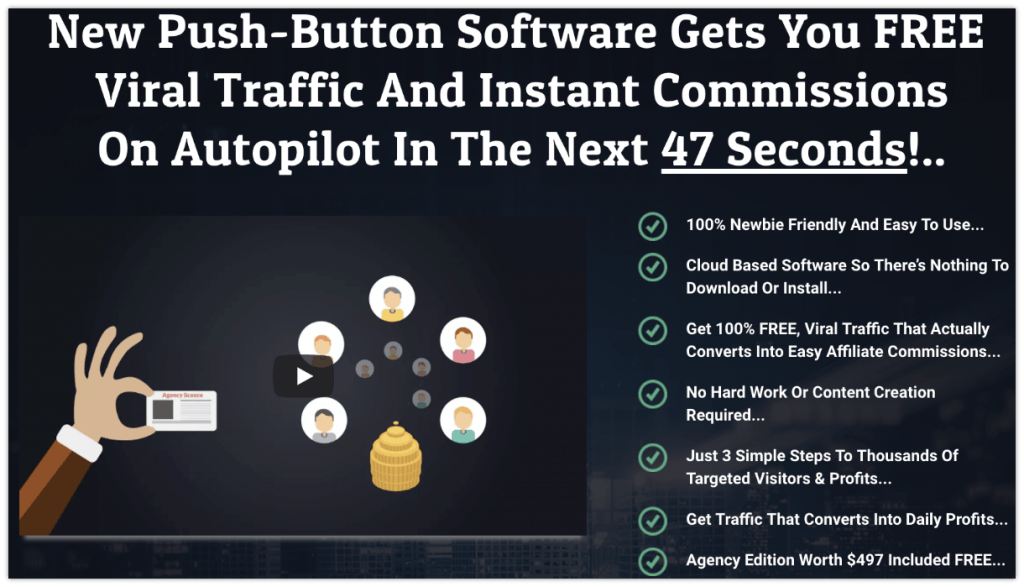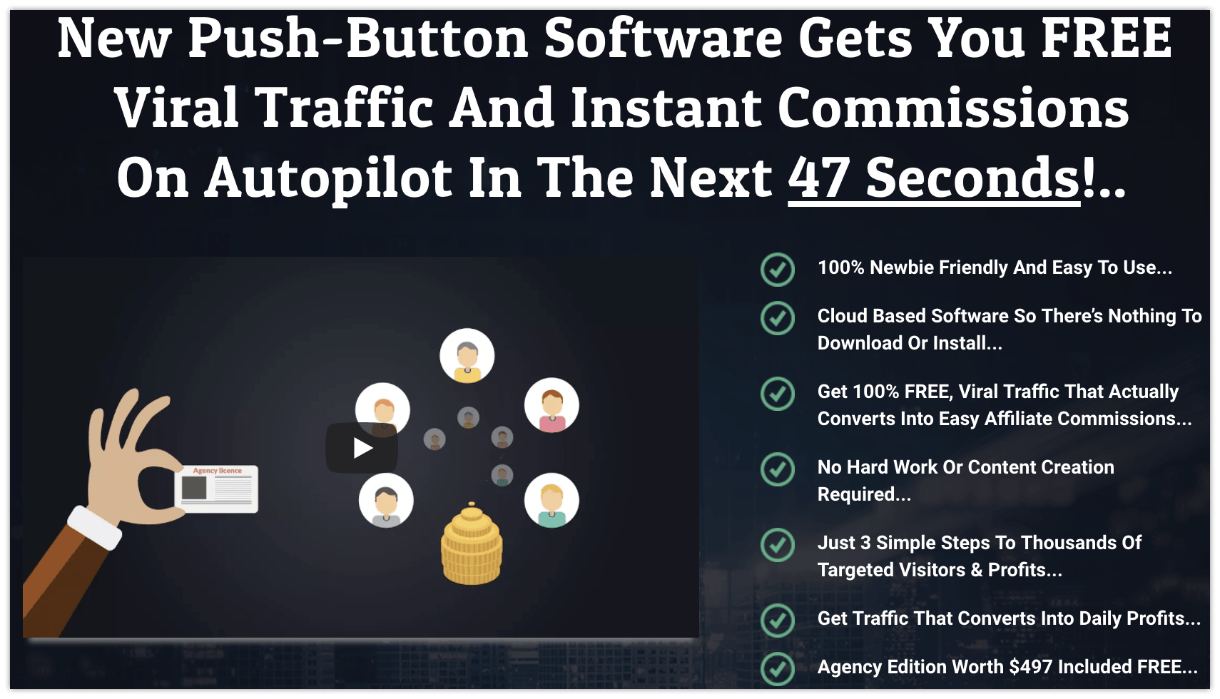 Now, at first glance, Auto Affiliate Machine looks just like any other online scam:
Lots of hype
Promises of easy riches
blah blah blah
But, instead of dismissing this thing altogether, I decided to give it a try since "what you will be doing" is explained on the sales page. Let me explain…
Most of these programs and system usually just tell you to buy and only then they will reveal the "magical secret system".
Auto Affiliate Machine lays it out bare, and the way you can make money online (or so they claim) is by doing product reviews of affiliate products on pdf.
Pretty outside-the-box if you ask me and I have seen every affiliate marketing trick in the book – but never this one, hence why I decided to try it out for myself.
Let's get into this review and see if you can really make money with the Auto Affiliate Machine and .pdf-style reviews.
Product Name: Auto Affiliate Machine
Product Website: http://autoaffiliatemachine.com/
Product Price: $17 (Up to $197 with upsells)
Product Creators: Billy Darr, David Kirkby & Justin Opay
My Rating Of This Product: 3/5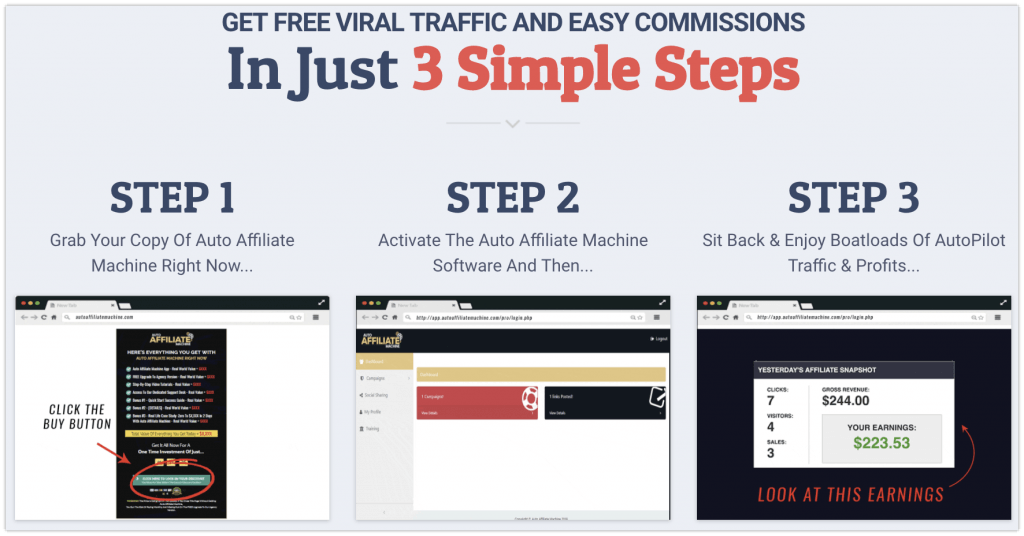 What Is The Auto Affiliate Machine?
At first glance, it seems like all AutoAffiliate Machine really is an online .pdf creator.
Nothing out of the ordinary (there are many other .pdf creators out there) but I have yet to see how creating .pdfs can help me earns 'thousands" and get my 100s of social shares.
What you get with your purchase is access to this .pdf creator and also some training on how to set it all up and do product reviews.
What Will You Learn From Auto Affiliate Machine?
Sadly, there's not much you can learn about with this program that you can't already learn for free from YouTube and other affiliate marketing blogs (such as this one).
The training does little to explain the method suggested (using .pdfs as review pages) and I don't see anything that can make the hundreds of daily commissions as they claim.
Sure there are some basic things that are worth knowing, like how to get traffic, how to market on social media, how to create product reviews etc, but as I said, nothing that can't be found elsewhere.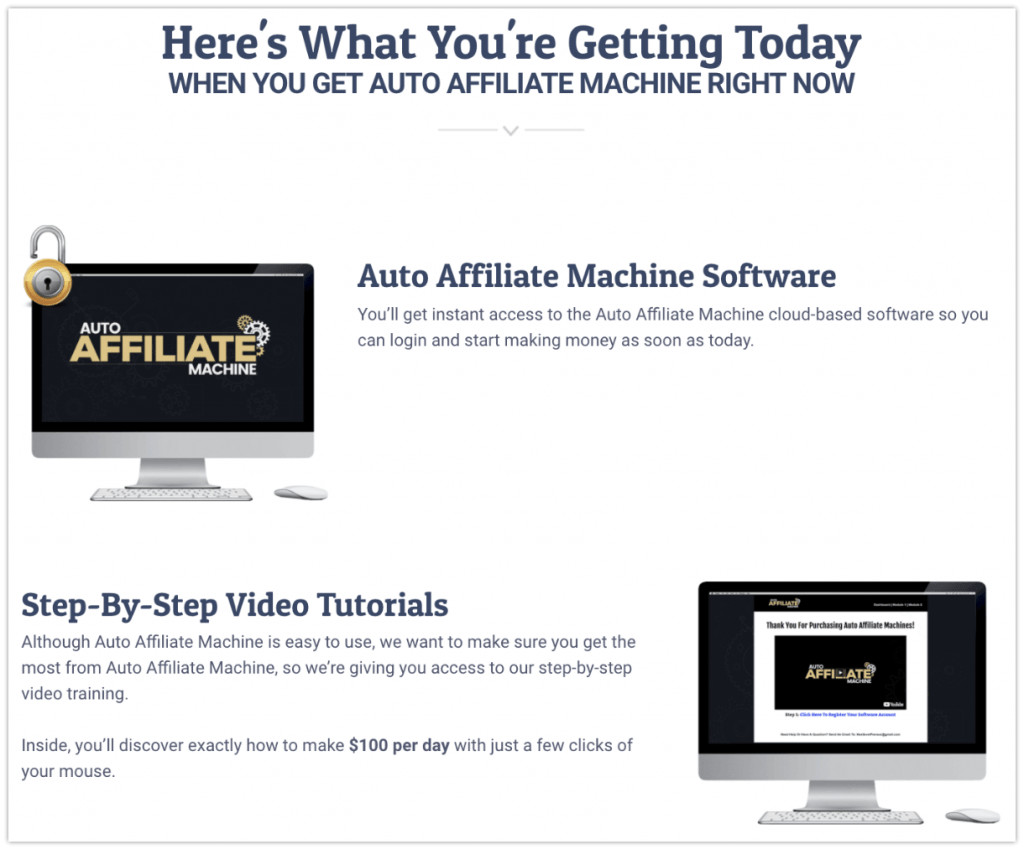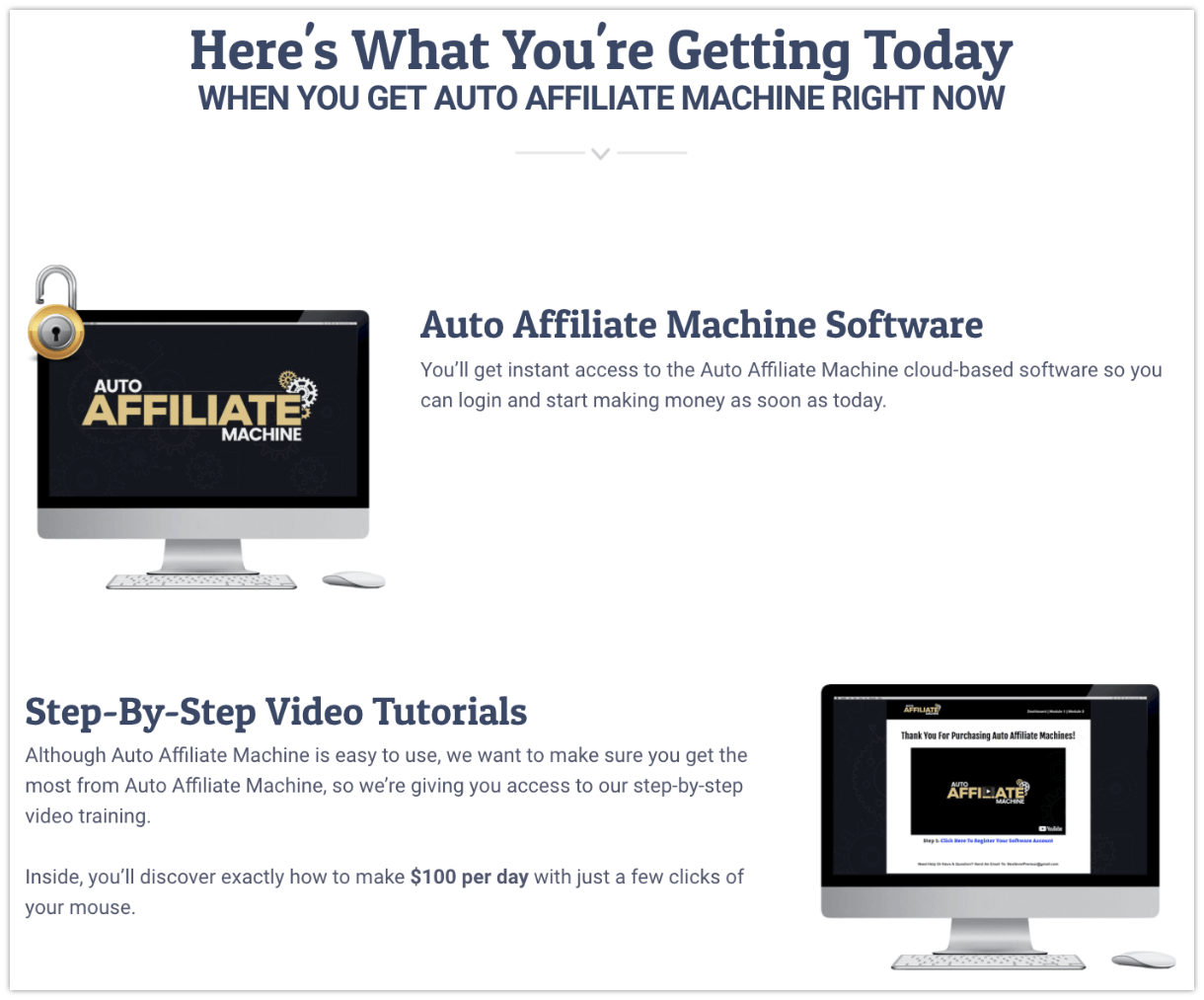 Any Upsells Involved?
Yes, sadly there are a few hoops you have to go through to get to your product.
This is expected with such online affiliate marketing training as sadly, it's a given-standard that you have to bombard your already-converted customer with multiple upsell offers.
I know it works, but some push this a bit too far. As you can probably tell, I am not that impressed with Auto Affiliate Machine.
Things I Liked
I can't really bash the product too much because it is very clear what you will be buying into from their sales page.
The .pdf creator is pretty decent and the information is ok as well.
For the price ($17), I would say it's worth it but do not expect to start earning commissions simply from buying this product.
There are many, MANY things you need to learn first before you can start pulling 3 to 4 figure days like Auto Affiliate Machine claims and trust me, it won't happen with .pdfs.
Things I Didn't Like
I really do not like the over-hyped claims of quick-riches.
This not only goes for the Auto Affiliate Machine but for every other product that can claim to make you rich overnight.
NOTHING can make you rich over-night. If you are still in the early stages of your affiliate marketing career, please get this through your head as I was also like you many years ago and I fell for every scam in the book.
Building an affiliate income online takes work and takes a lot of time.
Any product that tells you otherwise, no matter how "AMAZING" it is, I'd suggest you move away from quickly.
Do I Recommend It?
Hmmm, good question….
For the most part, the information is good and the pdf creator is decent as well so for $17, I say "sure why not?"
However, do not join this thinking it will work as easy as they say it will.
I am sorry to keep drilling this at you but I only recommend this product if you are going into it with a level-head knowing that there are things to learn yes, but it's not the whole picture of how to create an affiliate marketing business.
Any Alternatives?
Yes, there are many!
As I said, there isn't anything I have never seen before for free elsewhere so here is where you can find alternatives to the Auto Affiliate Machine
Canva.com:
Canva.com is an online design tool that is also a fantastic .pdf creator.
You can create your own from scratch and you can also choose from the hundreds of templates they have available.
It also carries a premium option, but trust me, the free version will allow you to create the same kind of .pdfs as you can create with the Auto Affiliate Machine – if not better.
Wealthy Affiliate:
Wealthy Affiliate is the #1 training course you need to join if you want to properly learn how to start an affiliate marketing business.
I have used it myself and here is where I learned how to build my own affiliate business.
And as you can see, since you're here reading this, you can rest assured that the methods they teach actually work.
Am I selling you Wealthy Affiliate? Actually no, it's also free to get started with and the first 10 video lessons will teach you much more than Auto Affiliate Machine can.
Just see the staggering differences between these two "systems":
| Features | Wealthy Affiliate | Auto Affiliate Machine |
| --- | --- | --- |
| Is it easy to get help? | | |
| Private coaching available? | | |
| Can you Contact the Owners? | | |
| Is there a live chat? | | |
| Is there step-by-step training? | | |
| Are free websites included? | | |
| Is web hosting included? | | |
| Do they offer a domain platform? | | |
| Can you try for free? | | |
| Is there a keyword research tool? | | |
| Is there an affiliate program? | | |
| Do I recommend this? | Yes | No |
| My Overall Rating | 9/10 | 6/10 |
Try Out Wealthy Affiliate
In Closing
Thank you very much for reading my Auto Affiliate Machine review. I hope this has helped answer some questions for you and also helped you save some money.
As a long-time ago struggling affiliate, I know how important it is to not waste money when starting your business so well done on doing your research and I wish you all the best.
Talk soon
Recommended Hosting: